Marie-Luise Dingler is one half of the violin duo "The Twiolins" and has recently published a children's book. In the book Hurra, wir spielen ein Konzert (Hooray, we're playing a concert), a hedgehog and his duo partner, the squirrel, discover the value of friendship, persistence and above all: the power of music. (Read the full interview in German).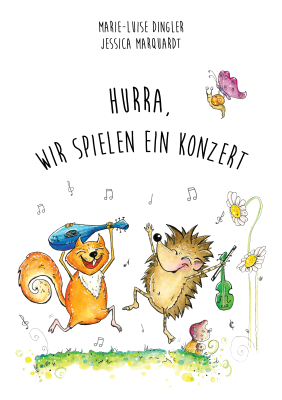 Marie-Luise Dingler: "Hurra, wir spielen ein Konzert"
Illustrationen von Jessica Marquardt
EUR 15,-
ISBN: 978-3-966-98728-8
The book, CDs and other merchandising articles are available via the Twiolins Shop. Streaming and download of the new album "Eight Seasons Evolution" is possible via the usual platforms from 5 February 2021 onwards.