This workshop has been cancelled due to COVID-19. We will announce another date soon. Thanks for your understanding.
Workshop with Giacomo Mura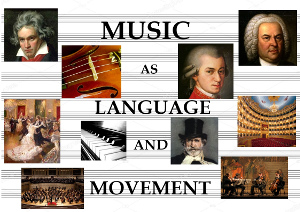 Dynamic art, expression and communication, universal and mysterious language: Music is all of this, familiar to everyone, but at the same elusive and complex. Would you like to listen to music with greater joy and awareness?
In this workshop, violinist and music teacher Giacomo Mura will make you aware of some hidden characteristics of classical music. Learn to look at music as a piece of culture and experience its wonders by greater understanding and immersion into it. As a first step on this journey, this workshop is suitable for anyone – no musical knowledge required. Music won't sound the same to you after being enlightened by awareness and understanding!
For information on the lecturer visit Giacomo's website. (Please note that the workshop will be held in English language. German can be used for questions and discussion.)
When:
Wednesday, 25th November 2020, 18:00-19:30 hrs (CET)
Where:
Online (Zoom)
The link will be shared after registration/payment.
Fee:
€ 20,-- per person
Registration:
Mail to office@musedu.at or register directly here: