Discover the musical history of the waltz. Webinar with violinist Giacomo Mura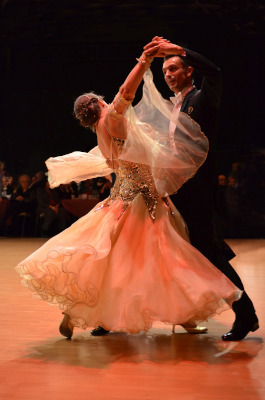 If we had to choose a dance as icon and symbol of European culture, it would certainly be the waltz. During the 19th century, the waltz took Europe by storm, conquering every court and every heart, becoming the main character of the second half of the century, a period of glory and splendour in many European cities, first of all Vienna and Paris.
Still, even though this portion of its history is iconic and famous, the great picture of its birth, development and ascension is much larger and richer. A picture not only of history, but also of social expression through the art of dance, of hidden meanings conveyed within the music with secrets smiles and little, emotional winks.
Together we are going to discover it all, in a 150 years long trip through the youth and the prime of the greatest dance of all time. Music won't sound the same to you after this webinar!
For information on the lecturer visit Giacomo's website. (Please note that the workshop will be held in English language.)
When:
Wednesday, 25th November 2020, 18:00-19:30 hrs (CET)
Where:
Online (Zoom)
The link will be shared after registration/payment.
Fee:
€ 20,-- per person
Registration:
Mail to office@musedu.at or register directly here: