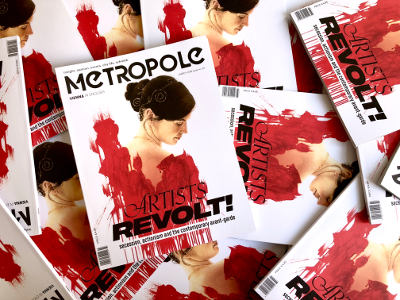 Founded in October 2015, METROPOLE is a magazine for expats and global citizens living in Vienna, Austria. Published in English, it gives its readers everything they need to make the most of the city.
The different topics covered are: Current Events, Opinion, Quotes & Stats, Austrian News Briefs, Weird News, Cover Story, International news analysis, Interviews, Guides, Science & Technology, Business, City life, Grätzl (neighborhood guide), Music, Art, Theatre, Cinema, Books, Lifestyle, Fashion, Wine, Night Life, Restaurants, Recipes, Travel, Sports, Events Calendar, Jobs, Classifieds, and the Last Word.
Our classifieds reach an international audience looking for English-language businesses and services. Classifieds are an affordable way to promote your service as a music teacher! For only two euros a word, your classified is published in print and online with a logo or image. When you order, mention that you are a MUSEDU member and get a 20% discount.
The magazine is available on newsstands and online at www.metropole.at. MUSEDU members get a 20% discount on an annual subscription (coupon code: musedu20)!