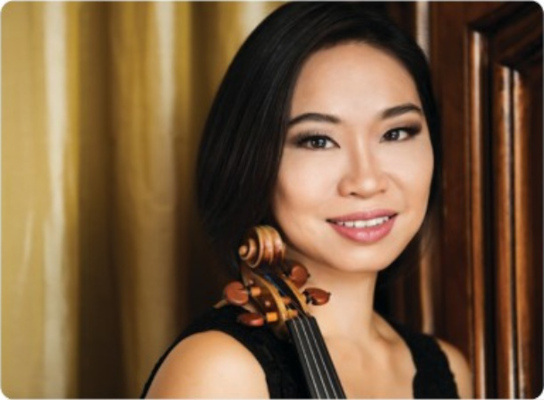 Flow, breathe and play 🙂
Are you looking for an inspiring, constructive and efficient way of learning to play the violin?
Imagine beginning a violin lesson with some breathing exercises and yoga poses, instead of playing scales and etudes?
I am a concert violinist who has lots of orchestral and chamber music experiences, and am also a certified Yoga teacher. I know the importance of practising and playing with a relaxed body. In a stressful situation such as preparing for a concert programme or auditions, Yoga can be a wonderful and very effective training tool for our physical and mental state. I would love to share my knowledge with you.
Please don't hesitate to contact me for further details. If you play another instrument rather than the violin, I will also be very happy to create a personalised yoga sequence to meet your needs.
| | |
| --- | --- |
| Instruments | Violin, Piano |
| Genres | Classical |
| Languages | German, English, Mandarin, Spanish |
| Location | Vienna |
| Teaching levels | Advanced |
| Age groups | Children, Adults |
| Rate | 50 Euro / 50 Min. |
| Free trial lesson | No |
| Semester discount | Yes |
| Lessons at home | Yes |
| Online lessons | Yes |
| Lessons on weekends | Yes |
| Early education | Yes |
| Group lessons or family classes | Yes |
| Chamber music | Yes |
| Theory classes | Yes |
| Aural training | Yes |
| Rhythmics | Yes |
| Buying advice for instruments | Yes |
| Preparation for entrance exams | Yes |
| Academic degree | Yes |