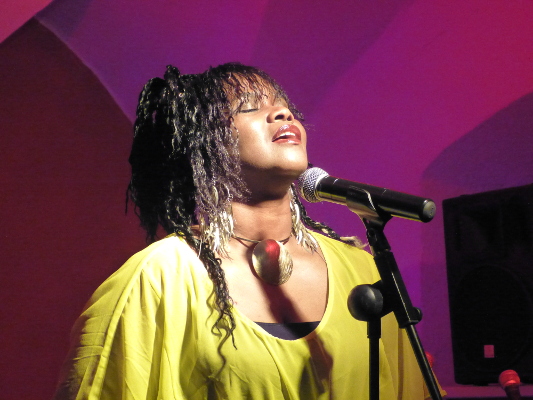 Music is Life
VBCT & Vocal Coaching…Music is life, and everything in life has a melody, a key, a rhythm, a tempo, a feeling or sensation, an overwhelming experience or melancholy journey. We are all connected to everything and everyone… and that's the song.
Change the mindset, change the person. Helmut Reiter and Shelia Michellè breathe music pure and simple, non-conventional music training, exercises and techniques which as they put it "Bring the Vocal and Core of the body together" in harmony as it should be. When you center all the Body Core elements (Mindset, Tongue placement, breathing (Controlling air distribution), Diaphragm, Micro muscles surrounding the Vocal Cords), you get a perfect collaboration… a partnership.
VBCT & Vocal Couching team believes in working naturally with the body, not against it.
Not to take away from the conventional ways of teaching singing, or music teachers, as they are very important as a basic foundation… however coaching the Vocal Body Core in such a way that it becomes a willing participant in the structure, mindset and building of healthy vocals and the vocal sound which is in VBCT & Vocal Coaching teams belief… is the ultimate goal of an Artist, Performer, Singer, and Vocalist.
"You are strong when you recognize who you are and who you can become… Unique"
| | |
| --- | --- |
| Instruments | Vocals |
| Genres | Soul, Gospel, Pop |
| Languages | German, English |
| Location | Linz |
| Teaching levels | Beginner, Advanced |
| Age groups | Adults |
| Rate | 50 Euro / 50 Min. |
| Free trial lesson | Yes |
| Semester discount | Yes |
| Lessons at home | No |
| Online lessons | Yes |
| Lessons on weekends | Yes |
| Early education | No |
| Group lessons or family classes | No |
| Chamber music | No |
| Theory classes | No |
| Aural training | Yes |
| Rhythmics | Yes |
| Buying advice for instruments | Yes |
| Preparation for entrance exams | No |
| Academic degree | No |